About EY
EY is a global leader in assurance, tax, strategy and transactions and consulting services. The insights and quality services we deliver help build trust and confidence in the capital markets and in economies the world over. We develop outstanding leaders who team to deliver on our promises to all of our stakeholders. In so doing, we play a critical role in building a better working world for our people, for our clients and for our communities.
Gold Sponsor

About BT Ireland
BT is one of the world's leading global communications service providers, serving the needs of customers across 180 countries with security, cloud and networking services. Its focus is to be the global provider-of-choice for managed network and IT infrastructure services. Employing over 650 people in the Republic of Ireland where it delivers integrated and secure communications and IT services to major multinational companies and indigenous exporters, as well as wholesaling to other communications companies. The company operates over 4,300km of fibre network in Ireland and has made multi-million euro investments to support the move from traditional to cloud based models of service. BT also operates the 999/112 emergency call answering service on behalf of the Irish State and in 2021, BT's new procurement company, BT Sourced, opened in Dublin and this new company will lead BT's global drive towards sustainable sourcing. In addition, BT organises the annual BT Young Scientist & Technology Exhibition, a grassroots initiative designed to raise young people's engagement in science, technology, engineering and maths (STEM) and to help nurture national talent and skills. Every year up to 200 BT employees volunteer to help run this event and make it a continued success.

Located across four sites in Ireland & Northern Ireland – Dublin, Cork, Belfast and Limerick with over 6,000 employees, Dell Technologies is home to a global centre of excellence for Sales, Services, Solutions Development, Manufacturing, Supply Chain Operations, IT and Finance.
As a leader in end-to-end security, Dell Technologies has been a driving force behind cyber resilience and products, solutions and services that offer the best protection against the sophisticated this explosion of
cybercrime. We saw the need to develop modern data protection solutions that protected our customers' most critical asset – their data, from these attacks. We believe Cyber Recovery represents that paradigm shift in how critical data is protected from a full spectrum of cyber threats from basic ransomware to insider attacks and beyond.
Dell Technologies is proud to be an early and committed member of Sheltered Harbor, a non-profit, finance industry-led initiative to enhance financial sector stability and resiliency and the announcement last year that the Dell EMC PowerProtect Cyber Recovery Solution for Sheltered Harbor is the first solution to earn a product endorsement further illustrates Dell Technologies' leadership and commitment to improve data protection and cyber resilience for global organizations, governments and critical infrastructure.
About Cisco
Cisco (NASDAQ: CSCO) is the worldwide leader in technology that powers the Internet. Cisco inspires new possibilities by reimagining your applications, securing your data, transforming your infrastructure, and empowering your teams for a global and inclusive future.
After over 30 years of connecting the UK and Ireland, we are in a great place to help organisations accelerate their digital future. We are investing in projects to support innovation, from smart cities to transport, healthcare and manufacturing, to cyber-security and digital skills.
Website: www.cisco.co.uk
About Damovo
Damovo is an international ICT service provider supporting business customers across the world on their path to digitization. Our portfolio includes solutions in the areas of Unified Communications & Collaboration, Enterprise Networks, Contact Centre, Security, Cloud Services and Global Managed Services. We enable seamless connection across people, processes and systems – creating transparency and agility, whilst providing the network stability and security that our customers require in today's business environment. We have a regional presence across Europe, the Americas and APAC, with a global support capability spanning over 150 countries. Working with enterprises across the world to explore their business challenges, we deliver completely integrated technology solutions that will continually improve business performance and end user experience.
Explore more at www.damovo.com
Exhibitor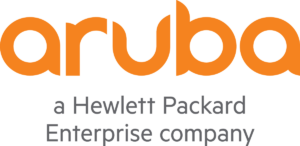 About Aruba Edge-to-Cloud Security for Modern Networks
Mobility, IoT, and hybrid work make network security challenging. Aruba Zero Trust Security ensures that the same controls applied to campus or branch networks, also extend to the home or remote worker. Now you can:
See what's connected to your network—regardless of location
Use identity and roles to enable seamless access to IT resources
Dynamically change access privileges based on real-time threat data
Exhibitor
About Ortus Managed IT and Cloud
Ortus Managed IT and Cloud is Ireland's fastest growing MSP offering a wide range of Managed IT Business Solutions including Cloud Computing and Data recovery. Based in Co. Laois and with offices in Dublin, Cork and Galway, we take the stress out of managing IT, allowing our clients to focus on what their business does best.
With Ortus it's a true partnership which is reflected in our 99% customer and staff retention rate. We provide a dedicated team and we don't use IT jargon, just a simple and easy to understand explanation with rapid resolution and response rates. Our alignment process, coupled with our ISO 27001 certification and auditing to over 400 standards, ensures that our client's Infrastructure is in safe hands and is proactively monitored and secured 24/7. Effectively, we stop any problems before they begin.
We've created a business based on honesty, transparency and with the customer at our core. By taking the time to closely understand the issues that our client's face, we can provide best-in-class IT solutions that are tailored to the precise needs of any business.
About WestTech
We are an award winning full service B2B IT Company in Dublin, one of the leading Ireland software companies that provides Hardware, Software, Managed IT & Bespoke Services to businesses of all sizes across Ireland & The UK.
We manage your complete IT infrastructure so you can focus on core business, turning your IT into an asset not an obstacle.
With over 15 years of experience working in the IT industry, we pride ourselves on customer service excellence and providing our customers with value for money
About UCD School of Computer Science
UCD School of Computer Science
UCD School of Computer Science has 15 years experience delivering graduate education for professional learners in the field of digital forensics, cybercrime investigation and cyber security. The MSc Cybersecurity offers flexible part-time study using blended learning with face-to-face interactions, preparing students for outstanding career opportunities across a range of roles.
About HealthTech Ireland
HealthTech Ireland is an independent trade association for manufacturers, developers and distributors of health technology products and solutions to the health system in Ireland.
HealthTech Ireland provides a forum for the development and advocacy of policies that support innovation in health technology to address patients' healthcare needs. HealthTech Ireland member companies include the full spectrum of health technology supply and service companies from Small/Medium Enterprises to Multi-National Companies, many of whom have Research and Innovation and /or manufacturing facilities in Ireland.
https://www.healthtechireland.ie/
Partner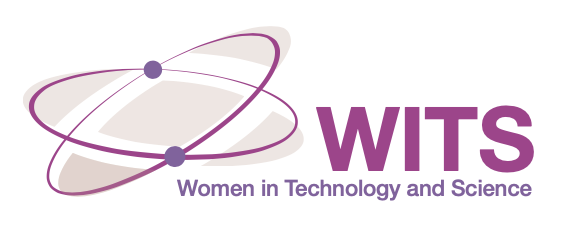 About Women In Technology & Science Ireland (WITS)
Founded in 1990 by science journalist, Mary Mulvihill, Women In Technology & Science Ireland (WITS) is a voluntary, independent organisation that advocates and acts for women in STEM. Key to our mission is the creation of a network to connect and empower our members. Our vision is a society where women have equal opportunities, experiences and recognition in STEM. WITS engage with government to promote research into gender and STEM, run regular events and conferences and liaise with industry partners to drive best practice.
www.witsireland.com
About Connecting Women in Technology
Connecting Women in Technology is a network of Irish based technology companies who all share a common goal to support the development of women in the technology industry. Founded by Accenture, Dell and Microsoft in 2009, the network today spans over 20 leading multinational technology companies, who all collaborate to attract, promote and encourage women in STEM careers. https://cwit.ie/#who-we-are
About Cyber for Schoolgirls
The world is a better place when there is gender balance in every walk of life. Cyber For School Girls is an NGO, our mission is to address the complex problem of the gender and skills gap in the cybersecurity industry. We believe that introducing secondary school girls to cybersecurity before their 3rd/tertiary-level education and supporting them through their 2nd/3rd-level education, will help the advancement of women who do cybersecurity work. By preparing the next generation of women, we aim to close the gender gap early on and kickstart the cybersecurity careers of the next 100 young women in cybersecurity. https://cyberforschoolgirls.com/
Partner
About Cyber Women Ireland
"At a country level, Cyber Women Ireland looks to encourage the advancement and capacity of women involved in all aspects of the Irish security sector and security community, through the exchange of information and the cultivation of productive relationships. We are genuinely interested in learning more about the issues facing people who identify as women in Cyber Security sector and addressing those issues with the aim of advancing women & closing the gender gap. We want to create a support network to connect with like minded professionals We want to connect students and young professionals to experienced cyber professionals via Mentorship programs. We are passionate about creating visibility of women in Cyber across all job levels ( Entry level to C-suite)"
About The International Cyber Threat Task Force (ICTTF)
The ICTTF – International Cyber Threat Task Force was established in 2010, as a not for profit initiative promoting the ecosystem of an International independent non-partisan cyber security community.
Over that decade, we have consistently innovated on how best to achieve our mission. From online community portals, apps, local membership chapters and international events we strive to work with our thousands of members from around the world.
Our mantra is "It Takes a Network to Defeat a Network" and our primary objective to foster collaboration and networking has been immensely successful, with our events culminating every year with our annual EU Cyber Summit.
The ICTTF was born in Ireland and when launched used the slogan "Ní neart go cur le chéile" which in English translates to "There is no Strength Without Unity".
Strength comes from knowledge, so we have developed the Cyber Risk Academy as an online training campus for individuals and organizations to become cyber strong and unified.
We work with our cadre of global cyber security, risk and privacy experts to develop the world's best cyber community. As we continue to evolve and meet the dynamic challenges, we innovate to make a difference.
For Sponsorship Opportunities Contact
Kevin Mulligan-Carroll
Commercial Sales Manager
+353 (0) 87 335 7663